Dog Training Notes
>
How to teach children to be safe around dogs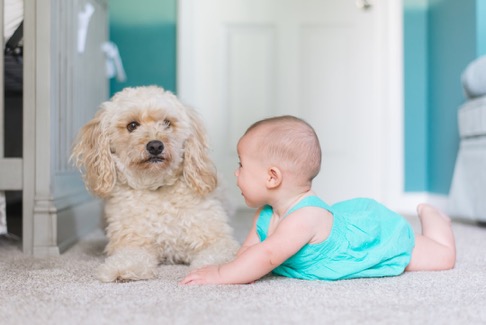 So, is this a cute photo for you?
Do you think this is a good situation?
Look again please.
It's truly hard to tell from a photo, but, this dog is actually looking a little unhappy.
Please never, ever allow this situation to happen.
Around 4000 children are admitted to hospital each year for treatment following dog bites - and children are more likely to be bitten with dogs they know.
Why? Over-familiarity perhaps? Or just because they spend more time with a known dog? Tail pulling, food issues, running around, stealing toys, screaming… All of these situations and more increase the risk of biting.
Of course, dogs can be fantastic company for kids. They provide company, build confidence, and help with learning on so many levels.
Top Tips to think about:
is a puppy or dog is right for our family situation right now
how can we plan ahead for a new baby
how can we keep things safe when we bring a new dog or puppy into the home
…more coming soon. In the mean time, if you need some help with pre-puppy or pre-baby preparation, please do get in touch.
More reading on dogs and children